EXPLORE THE
22
Type-S
2022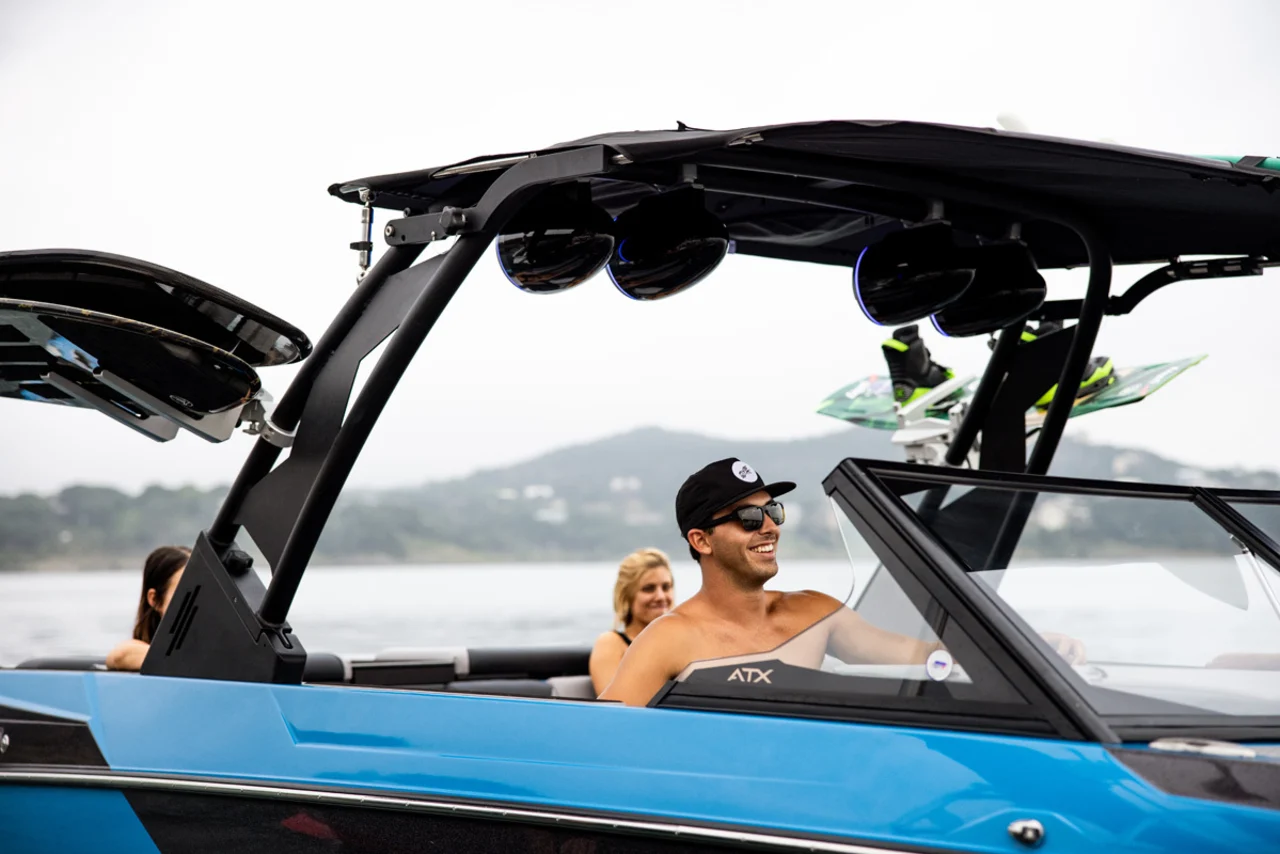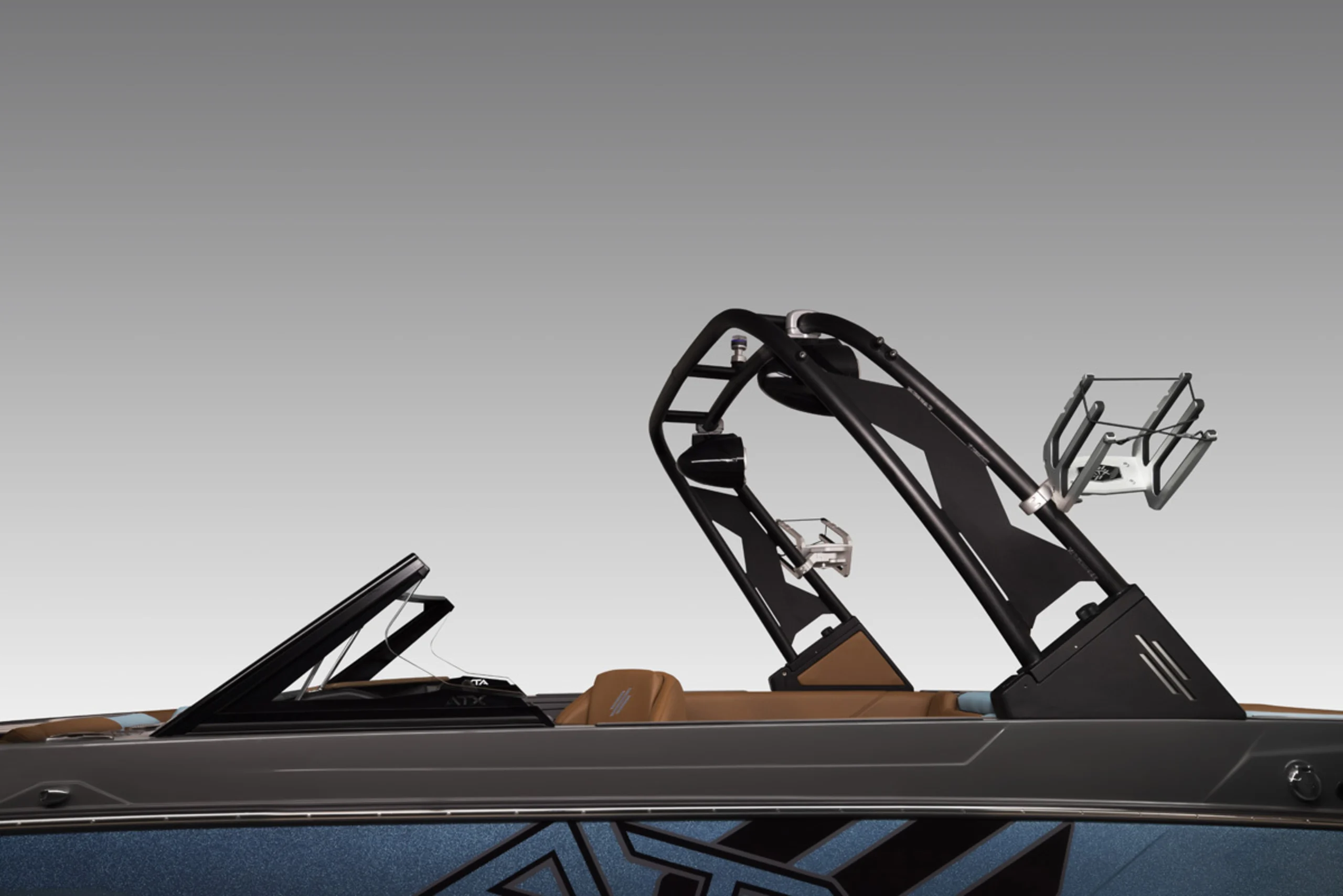 STRONG & SMOOTH
ATX's gas shock assisted tower is next-level in style and functionality. The Shock Tower was designed and engineered with strength and versatility, in spite of its price point.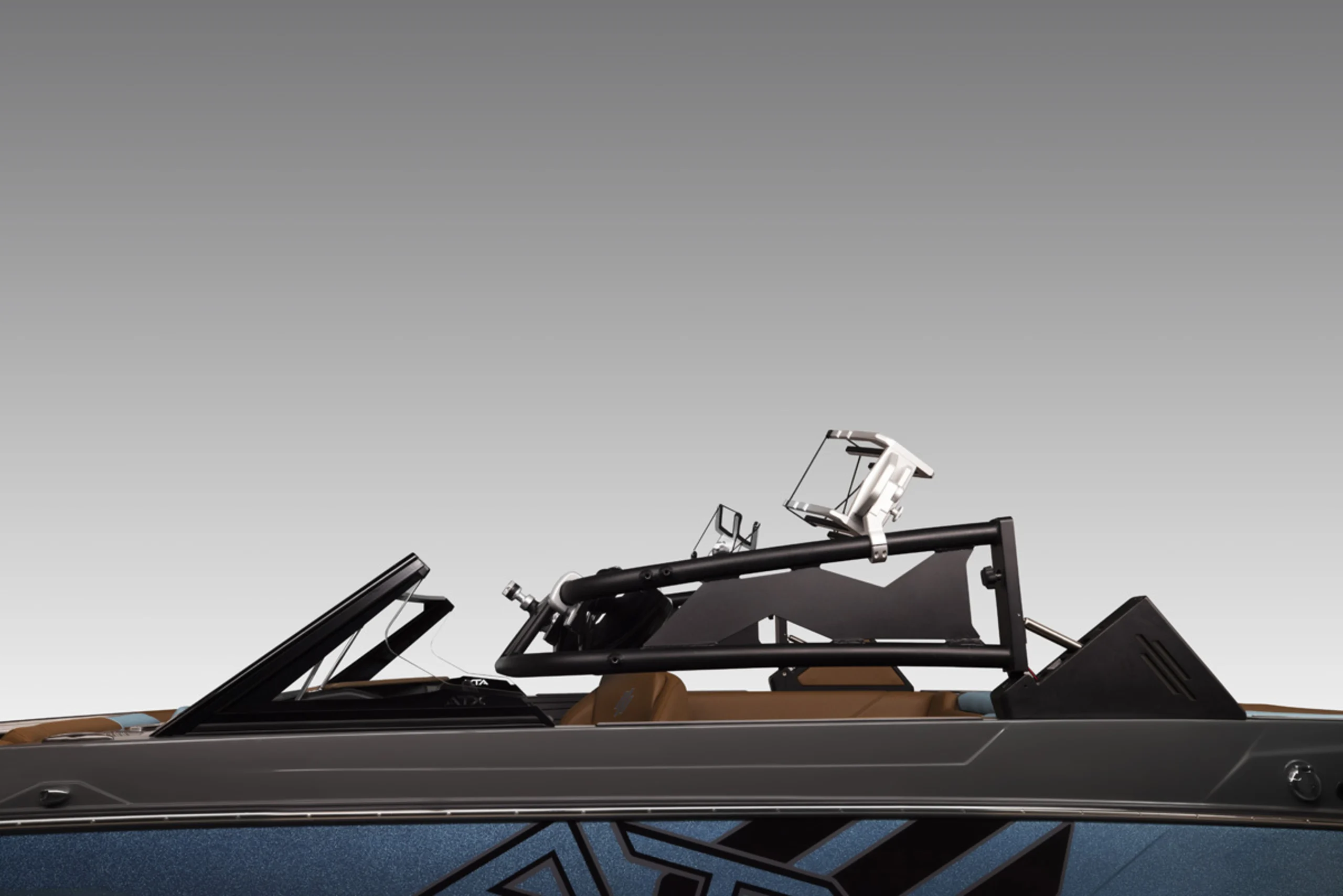 READY TO GET DOWN?
To lower the Shock Tower, simply turn the knobs on the port and starboard base and the Shock Tower will begin to slowly lower itself to windshield height.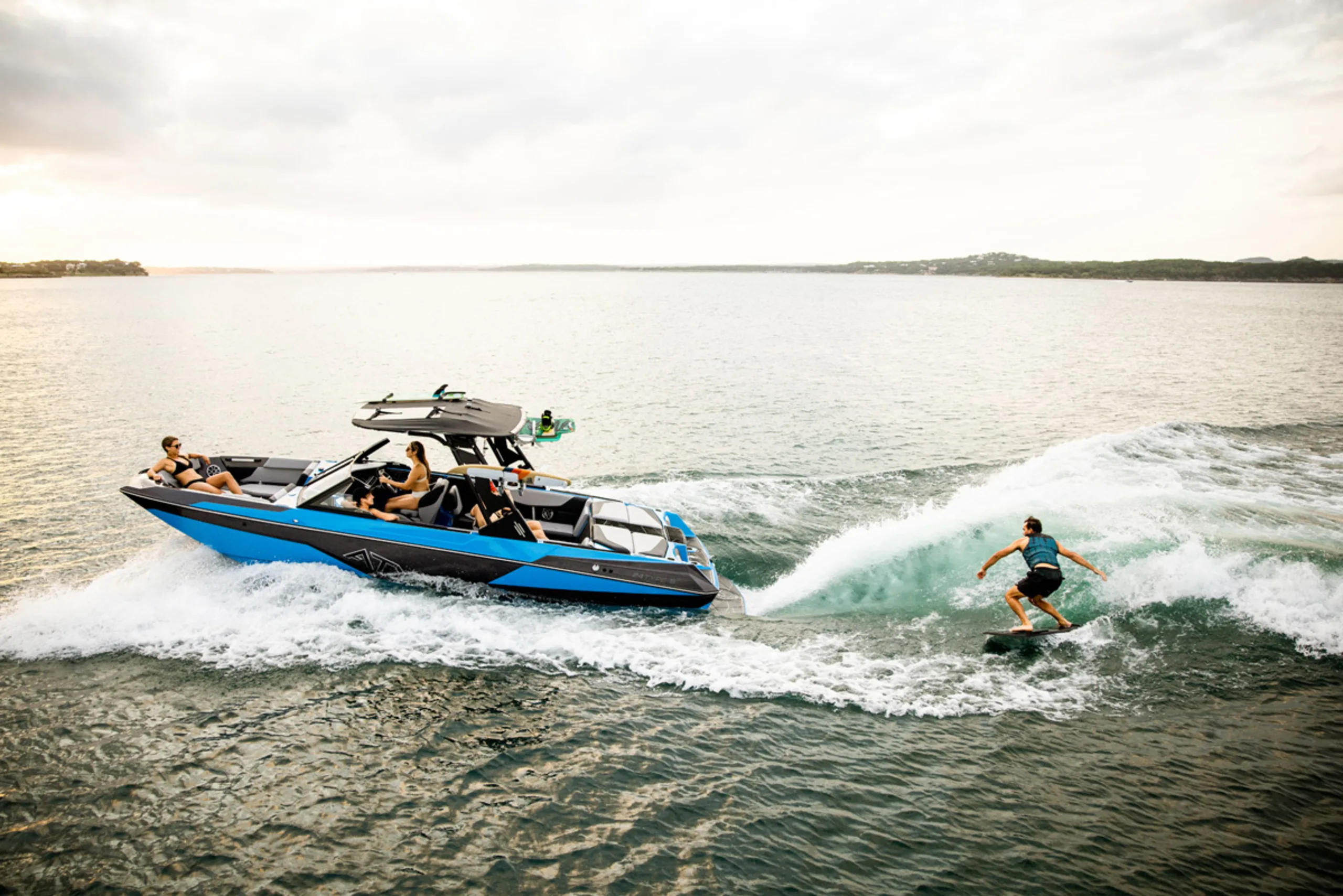 THROW SOME SHADE
Package up the Shock Tower with the board storage bimini and enjoy over 8' of unmatched sun and rain protection. Our thoughtful engineering makes it easy to go, easy to low, and easy to stow.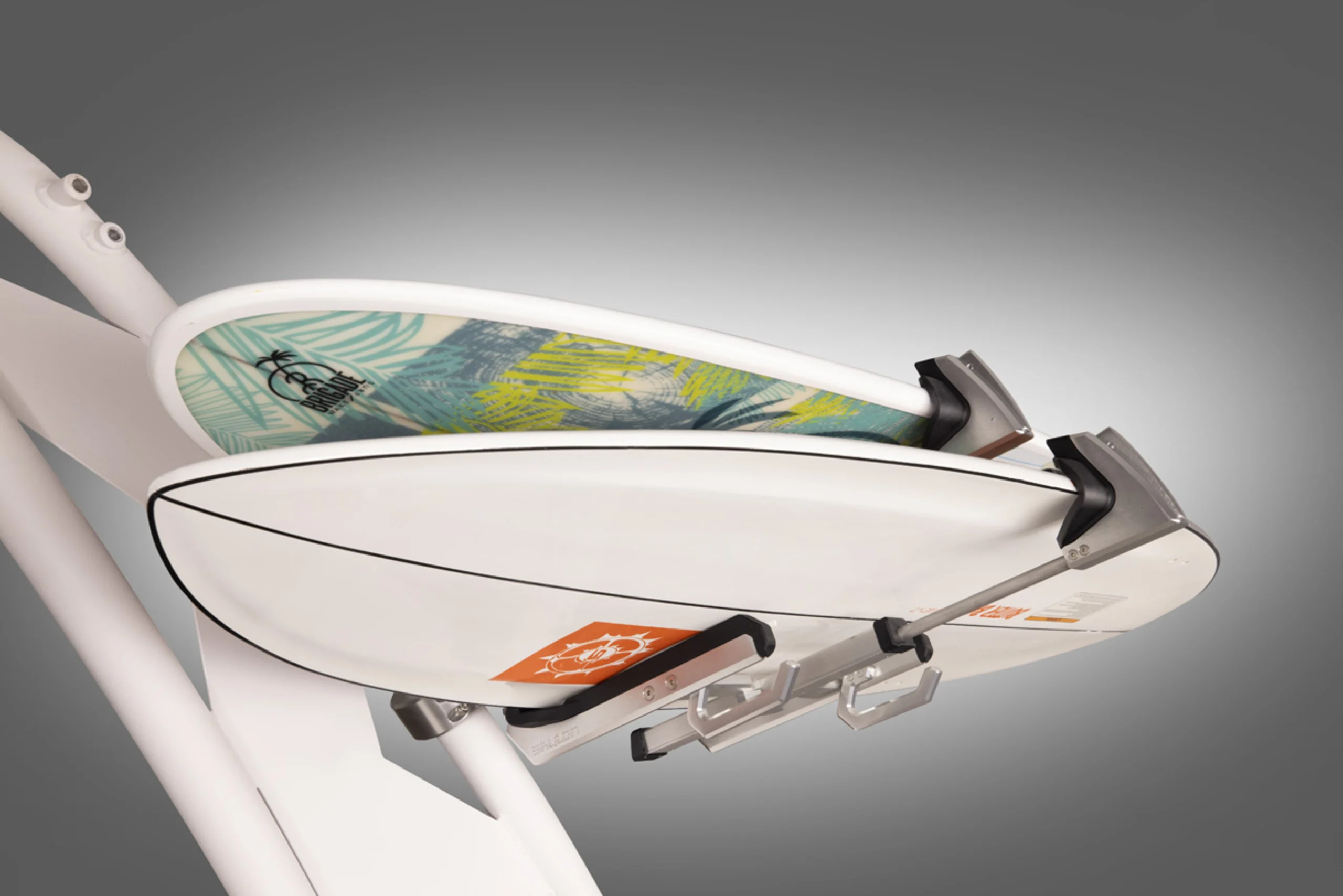 RACK 'EM UP
Keep your interior clutter-free by storing your gear in the billet SwivelShock Racks or the Clamp 4rce Swivel Board Racks. Our board racks make it easier than ever to stow and go.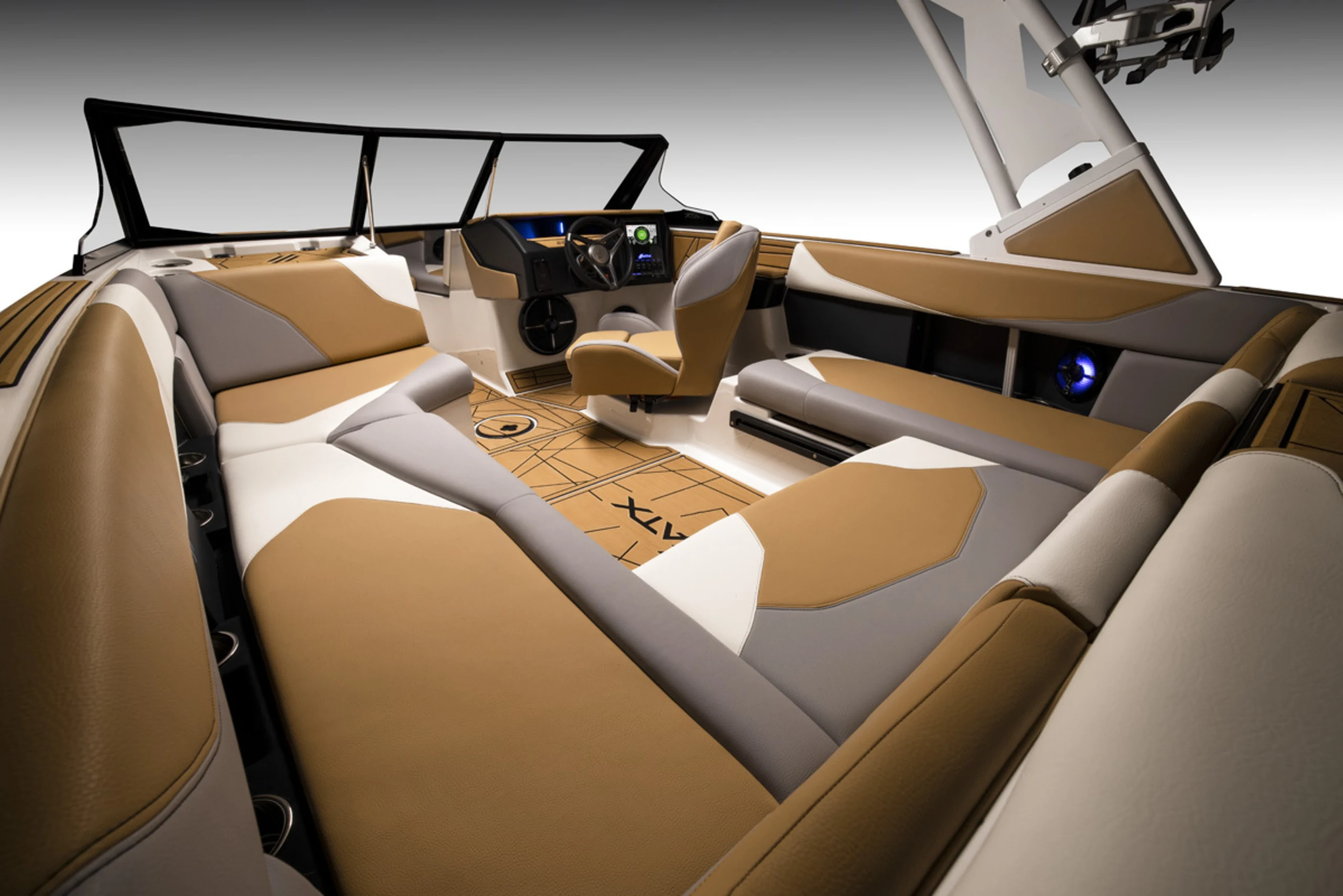 ADD SOME COLOR
With an array of customizable options, the Shock Tower's clean, eye-catching design tops off the ATX in style. Choose from matte white or matte black. On top of that, you can choose the custom color of your tower speakers and the tower upholstery accent.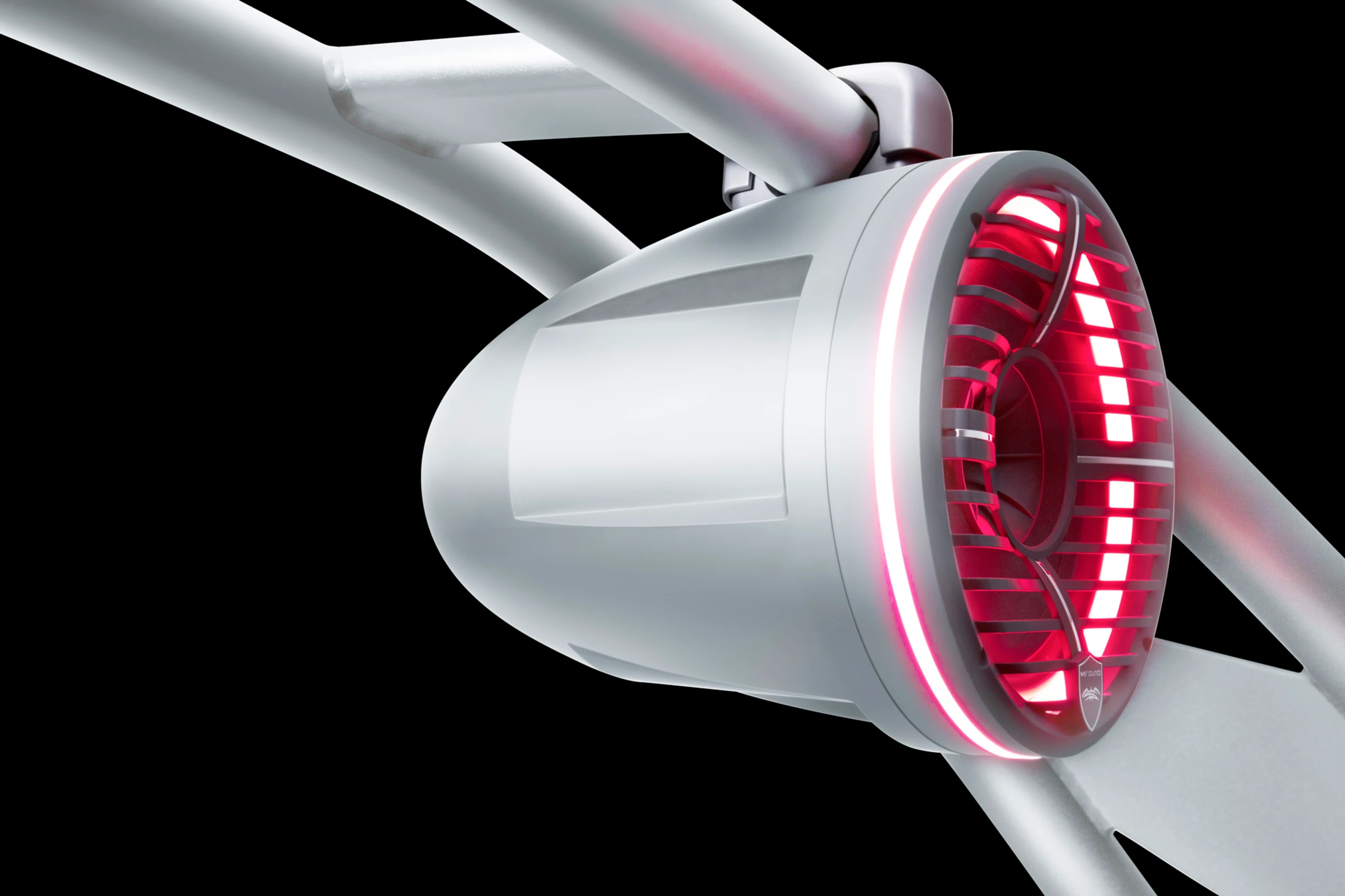 IN PERFECT TUNE
Wet Sounds speakers work in harmony with the Shock Tower. The entire audio system has been engineered and ergonomically placed throughout each ATX to produce extraordinary sound for an extraordinary boat.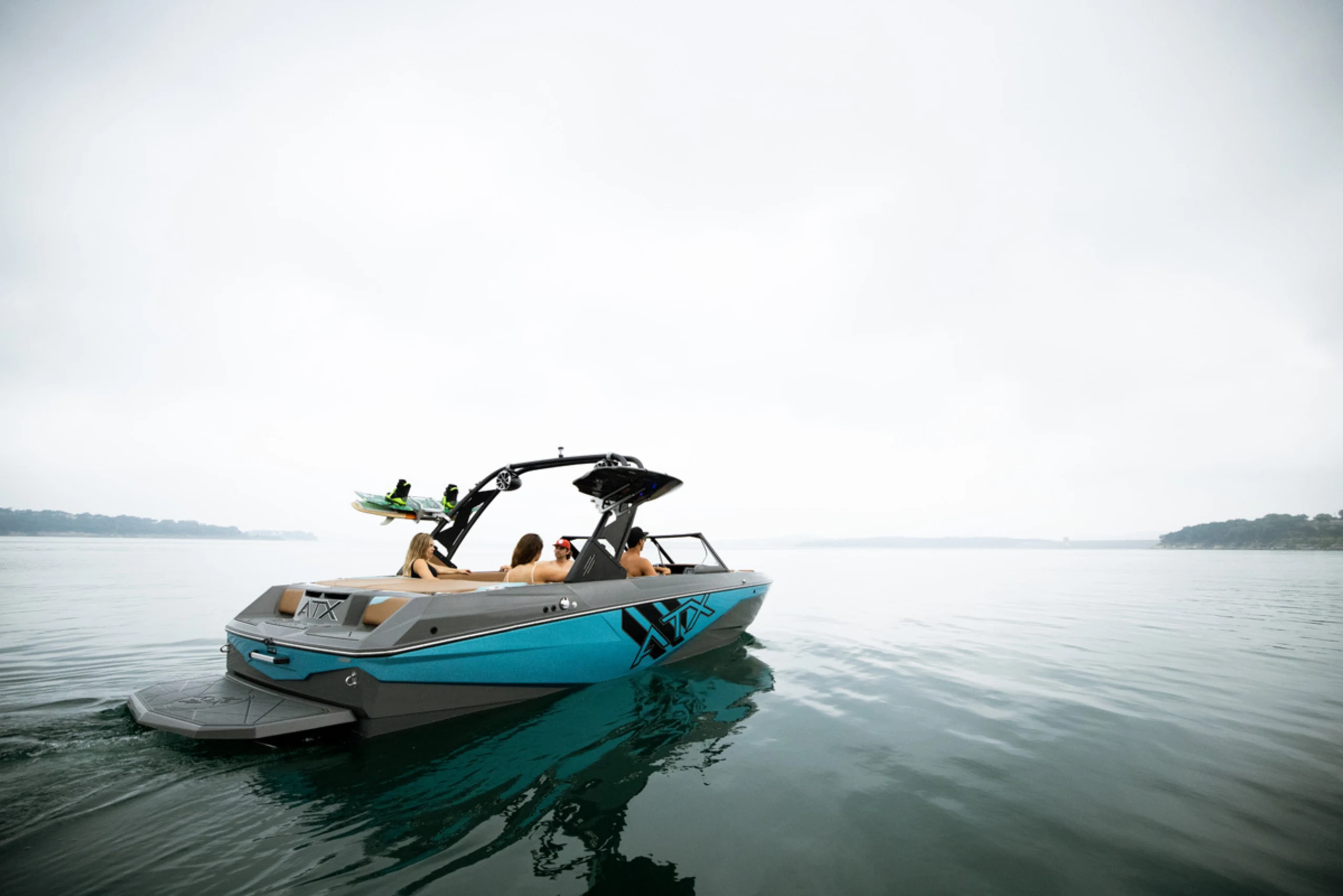 STAND TALL
The Shock Tower sets the bar high— and by high, we mean a minimum of 6 feet 3 inches.
YOU'RE COVERED

Don't let worry tower over your head, because we've got you covered from bow to stern. The ATX 360 Coverage Warranty is the most transparent, comprehensive warranty in the inboard segment that provides owners with maximum coverage and minimal limitations.